The past won't stay buried
Digging for the truth is what Amanda Jensen does.And interviewing ski legend Brody Jones is a journalist's dream come true. Yet something else is happening between them, something neither of them expected. Acting on their attraction, they spend one incredible night together.
Still, Amanda's instincts tell her there's a bigger story waiting to be told.
Being snowed-in is an advantage because Brody's definitely hiding something. But if she does her job to find out what that is, she puts his comeback in jeopardy—and risks what they share. Now Amanda has an impossible choice: her career…or his.
ISBN-10: 0373717563
ISBN-13: 978-0373717569
Buy Now:
Awards:
Write Touch Readers' Award Finalist
Colorado Romance Writers Award of Excellence Finalist
HOLT Medallion Award of Merit
Editorial Reviews:
"A unique plot and sparkling dialogue makes this a fun and easy read.  Brody and Amanda's interactions spark with heat."   Alexandra Kay, RT Book Reviews, 4 stars.
"Brand new author Cathryn Parry ensures her debut novel, SOMETHING TO PROVE, is a smash hit.  Powerful characters, a smooth flowing plot and interesting dialogue encourage readers to keep flipping the pages, especially when the story conflict is not easily solved.  The building tension of the plot and the increasing attraction between the characters make for a most entertaining read; SOMETHING TO PROVE by rising star Cathryn Parry." Donna Zapf, Cataromance.com
"This is Parry's debut novel, and I am impressed with her writing.  SOMETHING TO PROVE is a rock-solid debut, which showcases her writing skills, talent with character development, and ability to create an emotional and satisfying story." Penny Watson, Penelope's Romance Reviews
"This debut novel held my interest throughout and left me eagerly looking forward to future books by the author." LinnieGayl Kimmel, All About Romance
Reader Reviews:
"I was captured with the first line right to the very last page by this story.  As I'm not a skier, I found the entire location (the Italian Alps), the ski circuit, and the world of racing all entirely new… Add in some romance, and I was completely hooked! As this was the debut book for Ms. Parry, I will be definitely looking for what she writes net.  Thanks for a great ride throughout the pages." 5 stars Amazon reader review
"I read Cathryn Parry's debut Superromance and absolutely loved it!  The Italian Alps are such an exotic location, and the hero is a professional skier. It was intriguing to read about the world of skiing. Plus, it's a heart-wrenching romance! I hope she has another book in the works." 5 stars Amazon reader review
French-translation paperback and e-book, 2014: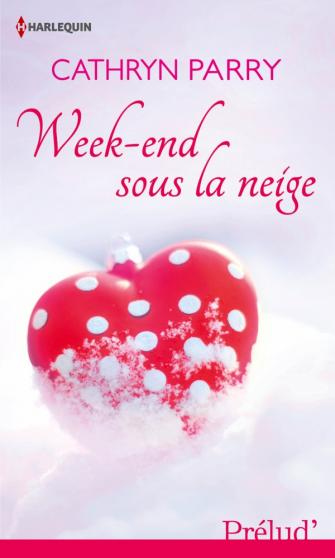 French-translation hardcover and e-book, 2018: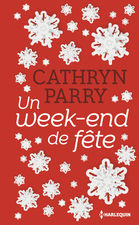 Copyright © 2012-2018 by Harlequin Enterprises Limited; Cover Art used by arrangement with Harlequin Enterprises Limited; ® and ™ are trademarks owned by Harlequin Enterprises Limited or its affiliated comp