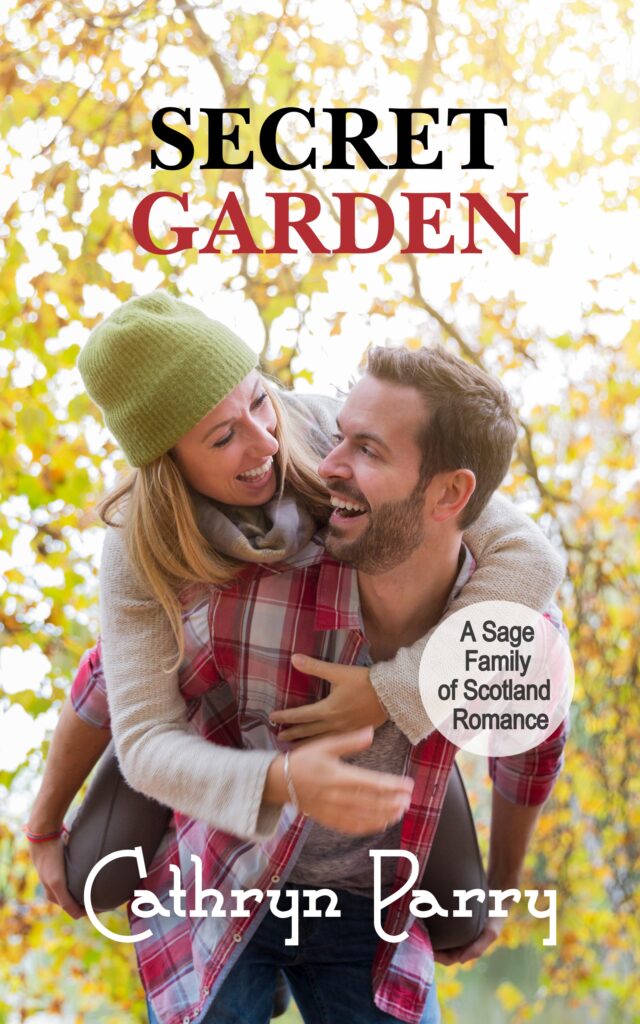 A Secluded Artist in the Scottish Highlands
Rhiannon MacDowall has agoraphobia. Traumatized by the kidnapping she and her brother survived as children, she spends her days in her family's castle, creating beautiful paintings of her beloved Highland landscapes. But something is missing. She craves the love that others might find, but fear keeps her from living.
Colin Walker is a pro golfer on the American tour. As children, he and Rhiannon were inseparable each summer when he visited his grandparents on Rhiannon's family's estate. A difficult divorce ended those days, but Colin finds himself thinking of her more and more. 
As his career teeters on the verge of ruin, he's compelled to revisit Scotland, and Rhiannon. There, an errant golf ball brings them together and sends them into a push-pull connection that both frightens and exhilarates Rhiannon. Loving Rhiannon again makes Colin determined to show her the wider world and reconnect her to the person she once was.
But is love enough to overcome the barriers of a safe and ordered world?
"Secret Garden is an amazingly beautiful story of two people overcoming obstacles. Love is a very powerful force and it is that love that served as a catalyst. If you are looking for a feel-good story, one that will touch your heart and engage your emotions, then Secret Garden by Cathryn Parry is perfect for you. It will leave you with more than a good feeling. It will leave you with hope." Debby, Cataromance Reviews
"Secret Garden is about learning to overcome fears. It's about learning to take a leap of faith knowing that someone will be there to catch you because they believe in you even when you don't believe in yourself. Cathryn Parry has written a sweet story that just about anyone can relate to, because while we're not all agoraphobics, almost everyone has fears they'd like to push past." Sara, Harlequin Junkie Reviews
Finalist for National Readers' Choice Award, Contemporary Series category
Finalist for HOLT Medallion, Best Long Contemporary Romance
New England Readers' Choice Award, 2nd place, Long Contemporary Romance
SECRET GARDEN is the third book in the Sage Family series. It may be read as a standalone romance, or after reading THE SWEETEST HOURS (Sage Family of Scotland Book 1), or SCOTLAND FOR CHRISTMAS (Sage Family of Scotland Book 2).
ISBN-13: 978-1-951076-14-6