The Sweetest Hours: A Sage Family of Scotland Romance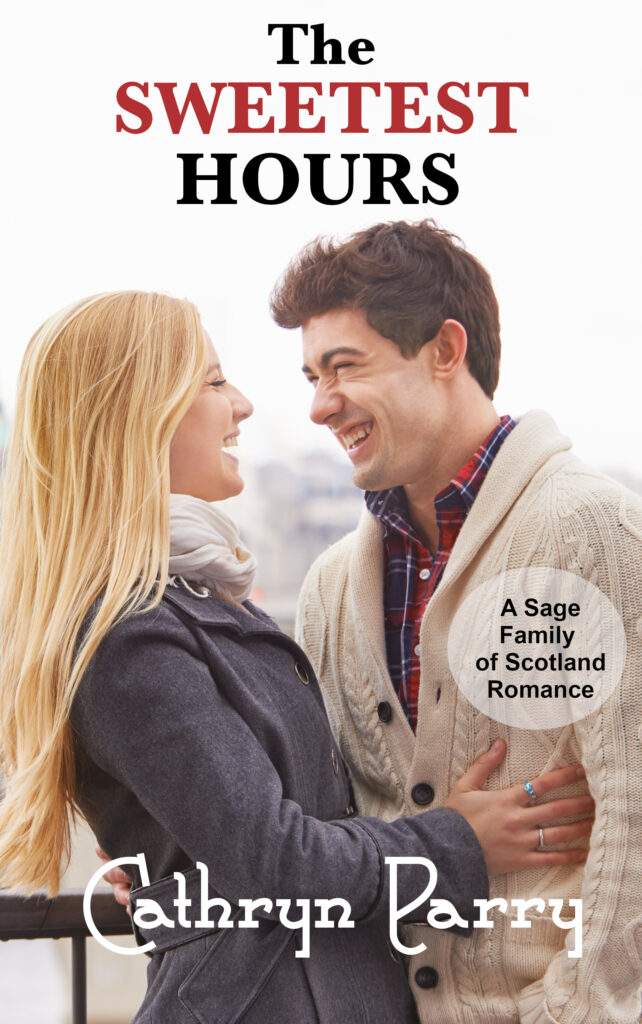 A contemporary romance of adventure and passion set in Scotland
Kristin Hart, a young industrial engineer for a shampoo-and-body-products company, shows up in her Vermont factory one dreary day to find an intriguing, mysterious Scotsman in her office, sitting at her desk.
From there, it's off to Edinburgh, Scotland for an adventure of her lifetime. Along the way, she traverses the countryside, stays at a Highland castle, attends a Scottish wedding and falls in love with Malcolm, the Highlander of her heart.
Love triumphs in this romantic, feel-good, happily-ever-after story.
ISBN-13: 978-1-951076-04-7
Buy Now:
Kobo:
Awards:
HOLT Medallion Award of Merit, Best Long Contemporary Romance, 2014
Finalist for 2014 Award of Excellence, Best Series Book, Colorado Romance Writers
Finalist for 2014 Heart of Excellence Readers' Choice Award, Short & Long Contemporary Romance
Editorial Reviews:
"Charming, yet flawed characters make this book a keeper."  4 stars.  Alexandra Kay, RT Book Reviews
Reader Reviews:
"This was one of those books where I enjoyed the beginning, enjoyed the middle, and loved the ending.  It was a feel-good book that did not let me down.  I would gladly read another novel by this author."  5 stars Amazon reader review
"I love reading romance or I wouldn't read so many…  But every once in a while there is a novel that has something different.  That sets it apart from the others.  This is one of those books.  There is a special engaging quality that drew me in.  I fell in love with the hero, a modern-day Scots warrior.  I could identify with the heroine… The time reading this novel was the sweetest hours." 5 stars Amazon reader review